All residents within the Beecher Public Library District are eligible for library cards at the Beecher Community Library.
The Distric boundaries are Offner Road (south side of road), State Line Rd (west side of the road), County Line Rd (north side of the road), and Crawford Ave (east side of the road).  If you live in the Beecher School District, you live in the library district.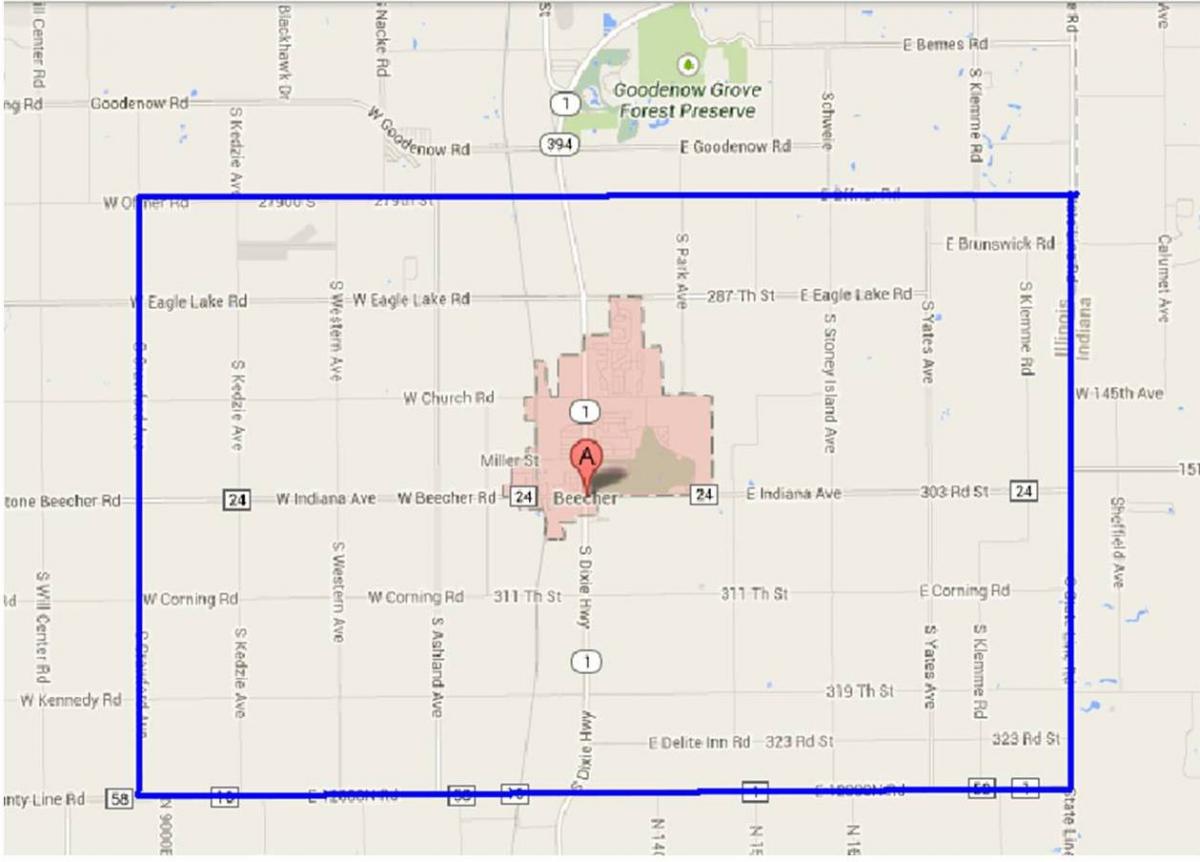 The library district is within the blue boundary.